VIRTUAL DEEPENING YOUR PRACTICE
You know that feeling you have when something really takes a hold of you?
When you are on the mat and you wish you could stop and ask the teacher something?
When something has struck a chord deep in your body, your mind, your soul?
The burning desire to ASK QUESTIONS, to LEARN MORE?
The opportunity you have to ask the questions you have about postures, breath, meditation, and how to take your yoga off the mat and use the practices in your daily life?
The questions that have been fueling my practice and trainings since the first time I stepped on to my mat over 2 decades ago.
The WHY? The HOW? The WHERE?
This practice has taught me so much and has left me curious, inquisitive, reflective and wanting more.
If you want more too, the time has come!
Many people who attend teacher trainings do not actually want to teach yoga, but rather want to take a deeper dive into their practice for personal reasons.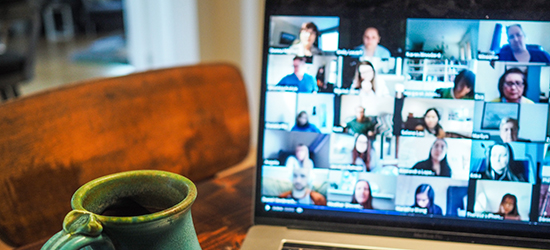 How does yoga help you to be a better person, a better neighbor, a better spouse, a better human, a better leader, a better (you name it), A BETTER VERSION OF YOU?
With so much uncertainly happening around us, there is no better time to get to take a deep dive!
You know your practice helps keep you grounded and focused, but HOW does it do that? And HOW can you sit with "what is" and watch what is happening around you without overreacting or underreacting?
BREATHE IN. I know I am breathing in
BREATHE OUT. I know I am breathing out
NOW is the perfect time to deepen your understanding of what yoga is, how it can help, and when you can practice it.
Join Maribeth and a big hearted community of yogis and take a deep dive into the practices of yoga and yourSELF!.
This program is for:
Students of YOGA
Students of LIFE
Students who are TEACHERS and enjoy being a student
Students who have completed a 200 hour, 300 hour, 500 hour, 1000 hour,
or 1 million hours of training and want to DIVE DEEP INTO YOUR BEING
Virtual Deepening Your Practice Dates:
In Studio (space is limited) or Virtual
2020 Dates:
November  7th – 8th
December 5th – 6th
2021 Dates:
January 2nd – 3rd
February 6th – 7th
March 6th – 7th
Wednesdays:
December 2nd
February 3rd
March 3rd
Virtual Deepening Your Practice Hours:
Saturdays: 12:30 pm – 3:30 pm
Sundays: 12:30 pm – 3:30 pm
Wednesdays: 6:00 pm – 7:00 pm 
Tuition:
$395 – paid in full.
Required Books:
All titles are available on Amazon
Beyond Power Yoga, Beryl Bender Birch
Living Your Yoga:  Judith Lasater
The Yamas and Niyamas:  Exploring Yoga's Ethical Practice, Deborah Adele
Yoga Sutras of Patanjali (author of your choice)
How Yoga Works: Geshe Michael Roach
Questions? Contact Maribeth at (843)655-6272 for more information.