INLET YOGA – 100 HOUR TEACHER TRAINING
Bringing a voice to your practice.
A good teacher knows how to demonstrate postures, a great teacher knows how to explain how to get into and out of postures and an amazing teacher knows how to feel the practice in their body and share through words the many variations of the poses that help each student experience the poses in a way that is right for them.
Every body is different. No two bodies are the same and no two yoga teachers are the same!
In this training you will learn:

• How to bring your voice to your practice to share with others
• How to use essential language to help your students get safely into and out of poses
• Variations of the poses so that your students feel empowered
• Review of anatomy and physiology of poses
• Demonstrating and queuing poses
• How to meet your students where they are so that they feel safe and empowered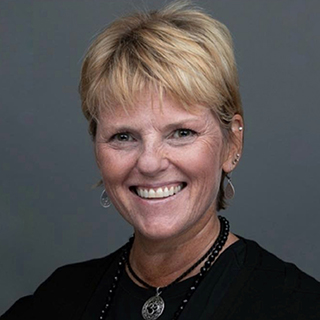 Maribeth MacKenzie, Director of Education
Inlet Yoga School
Maribeth, founder of Inlet Yoga, is a certified Yoga Therapist, 1000+ hour graduate of The Hard and The Soft Yoga Institute, and Chopra Center Ayurveda Practitioner.
As a retired classroom teacher, Maribeth incorporates her classroom teaching skills with her multiple decades of practicing and teaching yoga to meet the needs of every student. Maribeth truly acknowledges yoga is for every BODY.
This 100 hour teacher training requires participation in four weekends, three Thursday evenings, and 16 hours of class observations.
Teacher Training Dates:
WEEKENDS:
September 8th – 10th, 2023
October 13th – 15th, 2023
November 10th – 12th, 2023
December 8th – 10th , 2023
THURSDAYS:
September 28th, 2023
October 26th, 2023
November 30, 2023
Teacher Training Hours:
WEEKENDS:
Fridays: 12:00 pm – 4:00 pm
Saturdays: 9:00 am – 5:00 pm
Sundays: 9:30 am – 4:30 pm
THURSDAYS:
4:30 pm – 7:30 pm
Teacher Training Tuition:
$1700 – paid in full
$1800 – payment plan – 4 installment payments of $450 a month paid on the 1st of each month of training
Teaching Yoga Beyond the Poses by Sage Rountree
Anatomy of Fitness: Yoga by Goldie Karpel Oren
The Inspired Yoga Teacher by Gabrielle Harris
Teaching Yoga:  Creative Cueing for Safer Mixed Level Classes by Becca Hewes
A Sutra book (or 2) of your choice
This 100 hour training is part of Inlet Yoga's signature 200 Hour Teacher Training. The Deepening Your Practice Immersions are required to receive a 200 Hour Teacher Training certificate.
Additional Requirements:
In addition to attending weekend and Thursday trainings, 16 hours of observation of studio classes are required. This is a wonderful opportunity to observe various bodies in motion and certified teachers in action.
Questions? Contact Maribeth at (843) 655-6272 for more information.