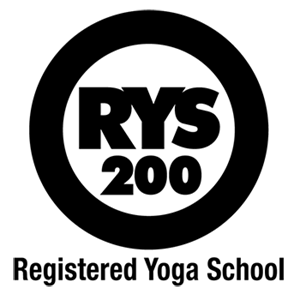 INLET YOGA – 200 HOUR TEACHER TRAINING
Inlet Yoga Teacher offers a teacher training program that is like no other!
Imagine teaching your first yoga class and feeling confident that you will be able to meet the needs of every student that enters the room.
While many teacher trainings focus on one specific style of yoga, this training provides diversity by exposing you to various styles designed to serve different populations. This is a well rounded program that covers the core principles of yoga practice, teaching the postures, anatomy, modifications and adjustments, understanding the philosophy of the Eight Limbed Path, as well as Ayurveda, the sister science  of Yoga.
The Inlet Yoga 200 Hour Teacher Training Program offers a modular course of studies program to give you the opportunity to make choices in what inspires you the most, as well as flexibility in scheduling your course work.
Four Core Curriculum Weekends are required to set the foundation for your training.
Two elective content weekends are required to complete your training. These weekends will expose you to specialized areas in the field of teaching yoga. This will help you expand your teaching ability and allow you to serve a broader range of students – which is necessary to feel confident teaching multi-level yoga classes.
You have ten months to complete the training, but depending on your module choices, you could complete the training in as little as seven months.
Topics include:
Asana (movement and postures)
Pranayama (breath work)
Meditation
Anatomy and physiology of yoga
Yoga Sutras
Ayurveda
The Business of Yoga
Community Service and Leadership
Weekend Hours:
Friday: 5:00 pm – 8:00 pm
Saturday: 9:00 am – 5:30 pm
Sunday: 9:30 am – 5:00 pm
Requirements:

Participate in 7 teacher training weekends.
Participate in 7 workshops.
50 yoga classes are included during your training
25 class observations
Completion of online anatomy course (included in training)
2019 Dates:
December 6th – 8th
2020 Dates:
January 3rd – 5th
February 7th – 9th
March 6th – 9th
April 3rd – 4th
May 1st – 3rd
June 5th – 7th
Tuition:
$2,800 – pre-paid in full by November 15, 2019 (includes the non-refundable $200. deposit/application fee)
$3,000 – payment plan – 7 installment payments of $400 a month (includes the non-refundable $200. deposit/application fee)
The $200.00 non-refundable deposit/application fee is due with your application.
Students who successfully complete all the requirements of the 200 hour training will receive a certificate which they can use to register with Yoga Alliance at the RYT 200 level.
Required Book List:
(all titles are available on Amazon.com)
Teaching Yoga: Essential Foundation and Techniques by Mark Stephens
David Swenson Ashtanga Yoga – the Practice Manual by David Swenson
Functional Anatomy of Yoga by David Keil
Beyond Power Yoga by Beryl Bender Birch
The Yoga Sutras of Patanjali by Swami Satchidananda
Yoga as Medicine by Timothy McCall
Yoga and Ayurveda by David Frawley
One Simple Thing by Eddie Stern
Questions? Contact Maribeth for more information and to request an application at (843)655-6272.