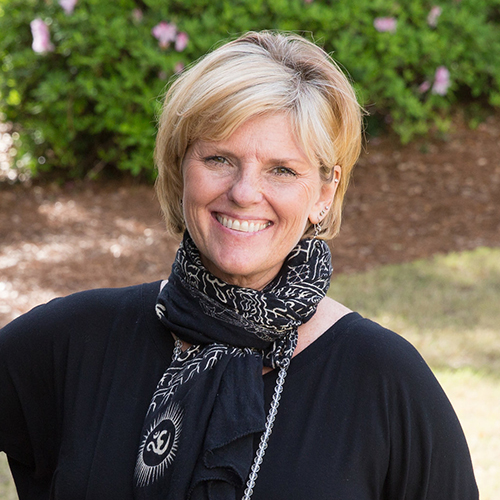 Maribeth MacKenzie
As the owner of Inlet Yoga, I would like to personally welcome you to the mat.  I created Inlet Yoga as a space where every BODY is welcome to breathe and move.
My journey to the mat started over 20 years ago while training for my first biathlon. I knew right then and there that this was something amazing and it would change my life. In yoga there are no expectations, no comparisons, no judgments and everyone is welcomed no matter what their physical background or age. 
As a certified Yoga Therapist, I'm trained to work one-on-one or in groups with clients that might feel challenged in a typical yoga class.  As an Ayurveda Practitioner, one of my greatest joys is helping others create healthy lifestyles that facilitate their happiest healthy and an unbounded sense of radical well-being.
The Yoga lifestyle begins with a dedication to building a practice on and off the mat as taught by the eight limb path. With these tools in place the transformations begin. When someone overcomes a fear, when someone realizes the endless capacity within themselves to be the change, when some has a moment of clarity even for just a moment…then I feel I am doing my work to the best of my capacity.
I am grateful for each and every student who has blessed me with the opportunity to learn from them and to do what I love and who has helped me along my path.
 Feel free to contact me at: [email protected]com
Certification:  E-RYT 500,  1000 Hours The Hard and The Soft Yoga Institute
Favorite Class to Teach:  Yin Yasa
Favorite Posture:  Warrior II
Hobbies: spending time with my friends, family and kitties, relaxing on the beach, teaching yoga, practicing yoga, learning about yoga, living my yoga every dang day.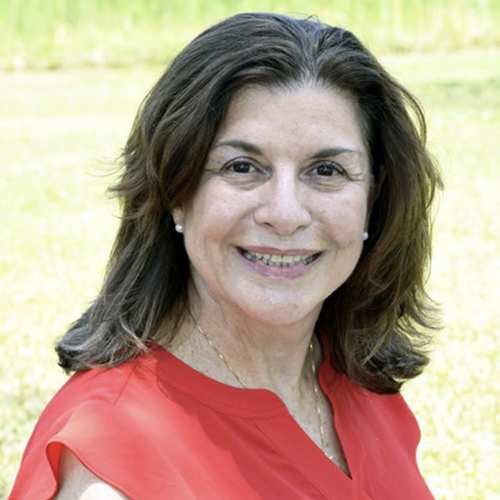 Theresa Armstrong
I attended my first yoga class in 1993, at the insistence of a friend. At the time, I was running a race every weekend. After only a few classes, I experienced more flexibility, less pain and fatigue, and faster running times! I realized there was definitely something more to yoga than simple stretching and relaxation.
In my work as a special educator, long and sometimes very stressful days were normal for me. As I kept up a consistent yoga and meditation practice, I noticed improvement in my memory, cognitive focus, and stress and anxiety level; more importantly, I realized that I was able to be "present" to my students as never before. As a K-12 teacher, I have had many opportunities to share asana and mindfulness practices with my young students, and also to share the benefits of yoga with fellow teachers by providing after school yoga classes for them.
I like to keep my own practice consistent and simple, and share the amazing benefits and joy that I have experienced through yoga to all my students — young and young at heart. In 2009 I became certified in the Barkan Method of Hot Yoga, and in July, 2021, completed the 300 hour certification through The Hard & The Soft Yoga Meditation and Teacher Training Program.
Certification: RYT 500
Favorite class to teach: Beginner Friendly Vinyasa
Favorite Posture: Vrksasana (Tree Pose)
Hobbies: playing music, visiting family, discovering new recipes, reading low country fiction.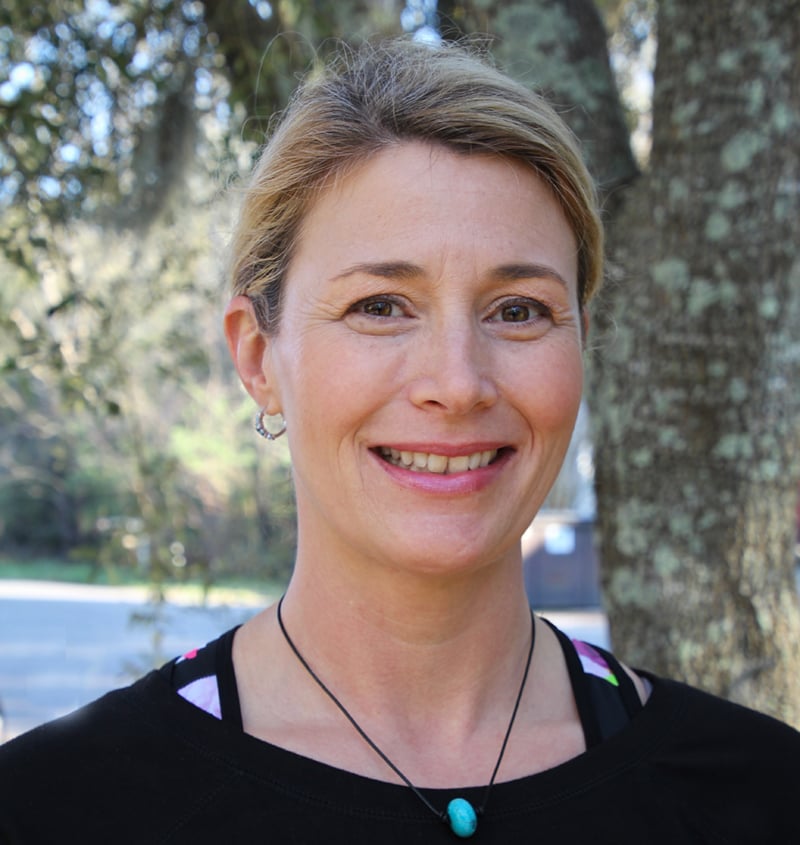 Carolyn Bassett
I was first introduced to Yoga around 20 years ago when it was being offered at an athletic club. Having spent many years in law enforcement dealing with highly stressful, anxiety-driven situations, I turned to yoga to help alleviate stress and anxiety by practicing Asana and Meditation. After feeling the amazing and positive life changing effects physically, mentally, and spiritually from a regular practice, I knew I wanted to share this feeling of relief with others by obtaining my teaching certification.
Along my teaching journey I have discovered a passion to share the importance of self-care through the practices of Restorative and Nidra. Both being such amazing practices along the journey of slowing the mind while healing the physical body at a cellular level.
Certification: RYT 500 
Favorite class to teach: Restorative
Favorite Posture: Balasana (Child's pose)
Hobbies:Jewelry making, gardening, baking, cooking, reading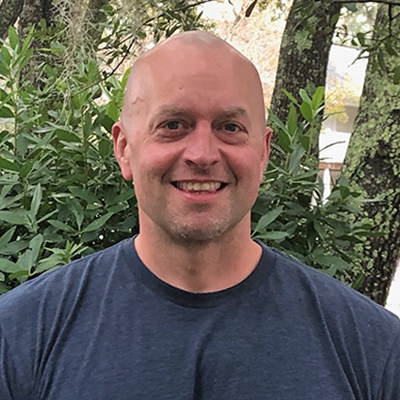 Scott Lauer
I have to admit I am not your typical yogi, however I was a pretty typical boy growing up. I played sports, lifted weights, and the only thoughts I ever had about yoga were the jokes that the guys and I told about it.
I have always been up for trying new things so at the age of 35 a dear friend of mine invited me to a yoga class she was teaching, so I agreed to go, after all it was just yoga, how hard could it be? Well I have never been so wrong about something before. It was hands down one of the most challenging things I have ever done in my life. I could not believe how incredible I felt, and right there I realized that all the preconceived thoughts and opinions I had about yoga were wrong and that I would be practicing yoga in some sort or fashion for the rest of my life.
Now I am 41 years old and in the best shape of my life, it's like yoga has aged me in reverse. My hope is to inspire more people, especially men, to cast off their preconceived notions about yoga and try to find out for themselves. It is truly a remarkable practice that brings the ability to heal and prevent injuries, build strength and stamina, create flexibility and helps to develop calmness of the mind.
Certification: 200 hr Vinyasa Teacher
Favorite class to teach: Ashtanga inspired and Present Power
Hobbies:Playing guitar, surfing, building stuff, doing yoga and attending a good party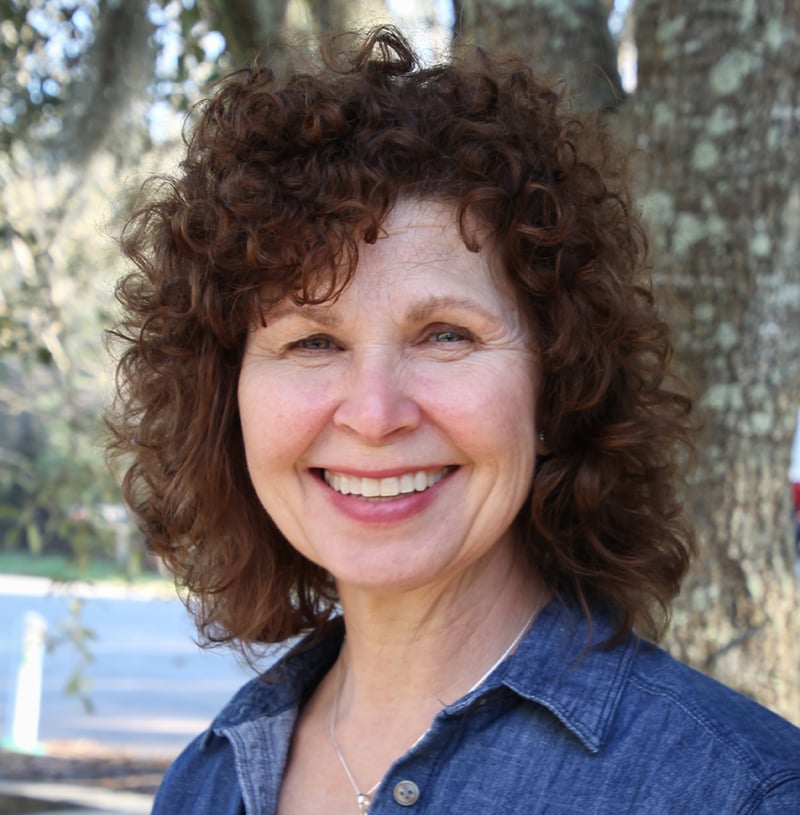 Melody Podraza
Like many people, until I attended my first yoga class, I thought yoga was just a type of exercise in which the focus is on getting a good "stretch." And while yes, you can get that good "stretch," yoga is so much more! The depth of yoga goes to the physical and beyond.
As a practicing psychotherapist with over 30 years of helping people get "unstuck" from problems, I recognized in that first class how powerfully healing yoga is for the body, mind, and soul. Yoga offers a method, a practice, for us to do this…and it's one that is available to every body.
Certifications: RYT 500
Favorite class to teach: Gentle
Favorite Posture:  King Dancer
Hobbies:  Sharing good food (cooking or dining out) and conversation. Traveling, reading and painting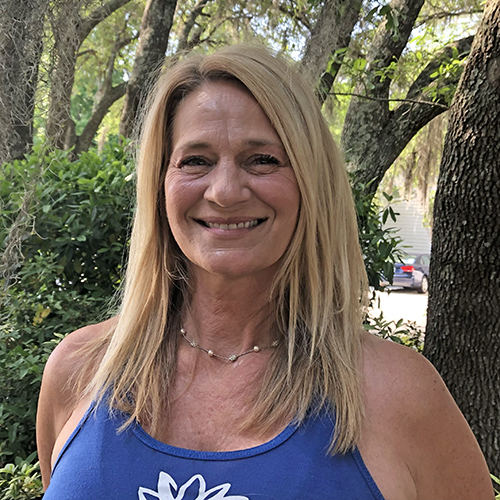 Stacy Poston
I am a hairstylist during the day and after 25 years of standing with my arms in the air my body and mind needed some kind of alignment . . . Yoga was the answer!
I found yoga eight years ago. Yoga was the healthy balance I was craving in my life. I am excited to share my love for yoga and hope to inspire others.
Certifications: RYT 200
Favorite class to teach: Yin Yasa and Slow Flow
Favorite Posture: Butterfly Pose and Peaceful Warrior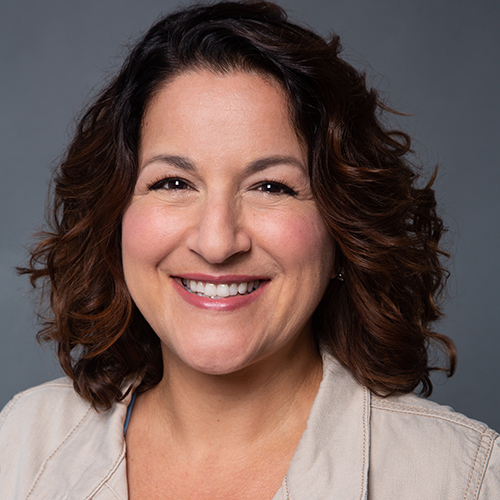 Dara Richter
My first yoga experience was in California, during a rehearsal for a musical. Amazed by the immediate and profound effects of simply linking breath to movement, I began practicing regularly at an Ashtanga-based studio in San Francisco. I became interested in teaching and completed two basic teacher trainings; first with It's Yoga and second with Clayton Horton of Greenpath Yoga. I taught yoga in the San Francisco Bay Area for the next 14 years, to all ages and levels, and in various environments including yoga studios, health clubs and gyms, classrooms, public parks, beaches, and private homes. In 2014 I completed an advanced 300-hour teacher training with Raji Thron of Yoga Synthesis in Ramsey, NJ.
In my yoga practice as well as in my teaching, I continue to discover deeper layers of connection to inner and outer experience. I enjoy sharing my passion for natural and holistic wellness, and my appreciation for the guiding principles of yoga, such as non-violence, truthfulness, self-study and surrender, and their applications both on and off the mat. IN my classes you will find humor sprinkled throughout my classes and always encouragement to students to listen to their inner teacher.
Certification: RYT 500 Yoga Synthesis
Favorite Class to Teach: Soul Power Flow
Favorite Poses: Happy Baby & Goddess Pose
Denise Vereen
I grew up in central Pennsylvania and moved to South Carolina after graduating from college with a degree in Heath/PE. After years of participating in various physical activities, I attended my first yoga class in January 2015 because I was frequently sore after working out and was beginning to have issues with my hips and knees. I thought yoga (stretching) would help alleviate soreness. I loved yoga and I was hooked after just one class.
Yoga is much more than stretching and physical exercise; it's a lifestyle that encourages self-reflection and growth in all aspects of one's being. Through yoga, I no longer maintain the "no pain, no gain" philosophy I embraced for years. I am more compassionate with myself and others. I am blessed to be on this journey and excited to share my passion for yoga with others seeking harmony in body and mind through breath and movement.
Certification: RYT 500
Favorite class to teach: Ashtanga influenced
Favorite Posture: Adho Mukha Svanasana (Downward-Facing Dog)
Hobbies: Yoga, reading, biking, gardening, cooking, beach, and water sports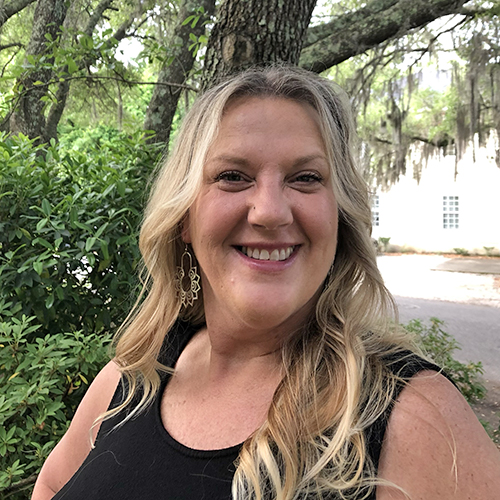 Katina Wilson
I believe it was May of 2017 when I first entered Inlet Yoga. I came in searching for a way to relieve the stress I was under due to life. I had participated in classes before by using workout videos mostly. I can say now that I wasn't exactly "getting it". I realized shortly after that I had found a community extraordinary people. Everyone is so uniquely different and like minded at the same time.
I also found myself, the person outside of begin a mother, an employee etc. This made me want to share the wonderful "workings" of yoga with everyone I know and meet! In June 2019 I completed my 200 Hour Teacher Training. It is my goal to continue to follow my path and share what I learned on and off the amt. I believe there is something for everyone in this beautiful practice.
Certification: RYT 200
Favorite class to teach: Stretch and Strengthen
Favorite Posture: Mountain Pose