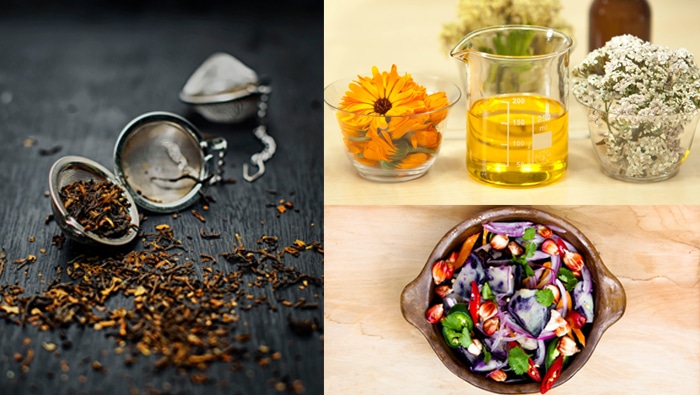 Spring is a time for physical and energetic restoration. It is a time to be an active part of nature and emerge from winter darkness into new life. One way to restore yourself and create an invigorating path to a new and refreshed you is through an Ayurveda cleanse.
According to Ayurveda philosophy, the way to achieve optimal health is to find a balance between mind, body, and environment.
The way to do this is to first identify your body type from three different doshas, or mind-body types, that are derived from the three basic elements in nature; energy, light, and matter.
Knowing your dosha can help you understand your unique blends of physical, emotional, and mental characteristics. Once you understand your dosha type, you can create a lifestyle that supports your unique nature. Since the entire universe derives from energy, light and matter, from a Vedic standpoint they are also considered the powers of consciousness itself. Therefore, it is no wonder an Ayurvedic cleanse is so powerful, especially at the beginning of spring.
Cleansing and detoxifying your mind, body, and environment is what will allow you to be reborn as your best person this spring.
*Stay tuned for information about an opportunity to participate in our spring juice cleanse this April!*
Click here for more information about our spring Ayurveda Cleanse.  We will help you discover your dosha to create a lifestyle with daily routines that support your unique nature.
Follow the links below for tips and postures you can use on your own:
As you deepen your yoga practice this spring, work on creating a steadiness and presence. Turn inward to reflect and consciously prepare to renew. Linger in moments and space to slow down. Find yoga both on and off the mat. Breathe. Cleanse your mind, body, and environment and start anew with your friends at Inlet Yoga!
Namaste.