Yoga FUNdamentals with Maribeth MacKenzie
Saturday, September 23rd from 2:00 pm – 4:00 pm
Join Maribeth as she takes you through the twists and turns, ups and downs and ins and outs of a basic yoga class.
This is a great place for beginners and those with experience  to learn how to use props and different variations of the poses.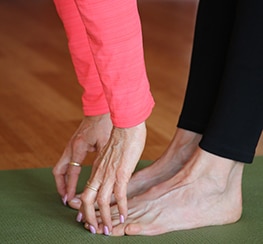 Energy Moves Chakra Workshop with Maribeth MacKenzie
Saturday, October 21st from 2:00 pm – 4:00 pm
Cost: $25 | $15 Yoga Club Members
Awaken and balance your chakra system with a delicious Yin yoga practice. This class focuses on opening the chakras and stretching the connective tissues allowing the physical body to relax, bringing total wellness to the mind, body and spirit.
You will learn about the chakras, their location, the energies associated with them, the organs they control, emotions they express, and mental characteristics they embody. You will be empowered to move energy through a combination of Yin postures, breath work, visualization, mantra and the use of chakra balancing singing bowls and essential oils.