Learn the Secrets to Greater Health and Well Being!
This course is created for anyone that wants to deepen their knowledge of health and wellness and take a deep dive into Ayurveda.
What is Ayurveda?
Ayurveda is one of the world's oldest medical systems. Originating in India 5,000 years ago, it relies on a natural and holistic approach to physical, mental and emotional health.
The word "Ayurveda" is derived from Sanskrit and means "science of life." In Ayurveda, there's an underlying belief that everything in life is connected. Because of this, general health and wellness rely on achieving balance and harmony.
When a person is imbalanced or stressed, they're likely to develop disease. Ayurveda focuses on implementing lifestyle interventions and natural treatments, therapies and remedies to provide balance among your physical body, mind, spirit and the world around you.
Balance is achieved with the help of a healthy diet, restful sleep, regular exercise and stress management. If needed, botanicals, exercise, activities that promote mindfulness and other resources may offer additional support.
Every individual is unique, and Ayurveda defines a person's specific constitution, or prakriti. According to Ayurveda, these prakriti determine your physical, psychological, behavioral and immunological traits. Different constitutions respond to different treatments, so what works for you might not work for someone else.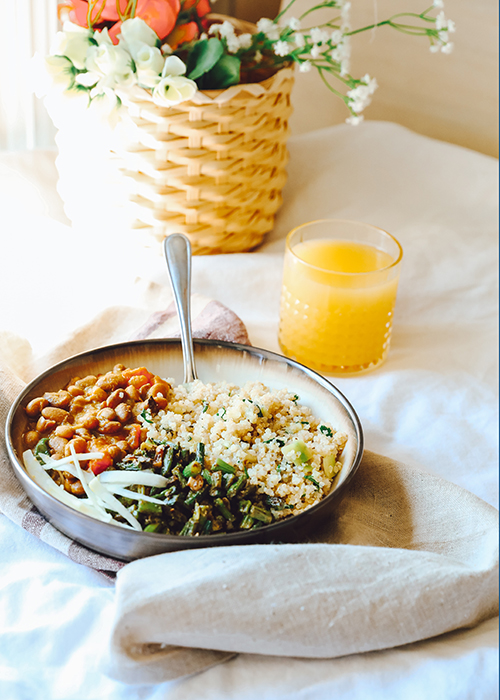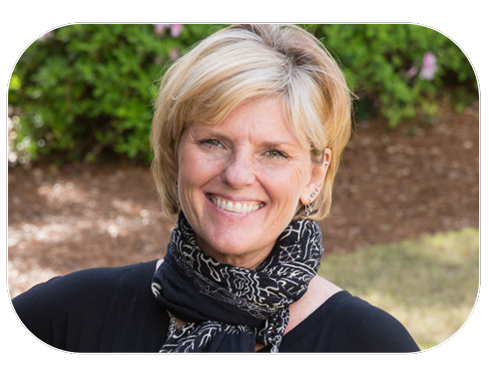 YOUR INSTRUCTOR
MARIBETH MACKENZIE
Maribeth MacKenzie is an Ayurveda Yoga Therapist, Certified Chopra Center Perfect Health Practitioner, and a Certified Joyful Belly Ayurveda Nutrition and Digestion Coach
As a certified Yoga Therapist, she is trained to work one-on-one or in groups with clients that might feel challenged in a typical yoga class.  As an Ayurveda Practitioner, one of her greatest joys is helping others create healthy lifestyles that facilitate their happiest healthy and an unbounded sense of radical well-being.
The Yoga lifestyle begins with a dedication to building a practice on and off the mat as taught by the eight limb path. With these tools in place the transformations begin. When someone overcomes a fear, when someone realizes the endless capacity within themselves to be the change, when some has a moment of clarity even for just a moment…she feels she is doing her work to the best of her capacity.
LIVING YOUR MOST BALANCED LIFE WITH PERFECT HEALTH
COURSE CURRICULUM
1 - Introduction to Ayurveda
Lesson One: Introduction Video
Introduction to Ayurveda Video
Introduction to Ayurveda Quiz
Combined Dosha Quiz (PDF)
Six Pillars of Health (PDF)
Layers of Life (Link)
2 - Ayurvedic Nutrition
Lesson Two: Introduction Video
Ayurvedic Nutrition Video
Lession Two: Wrap Up Video
Ayurvedic Nutrition Quiz
Six Tastes Food List (PDF)
3 - Emotional Freedom
Lesson Three: Introduction Video
Emotional Freedom Video
Lession Three: Wrap Up Video
Emotional Freedom Quiz
A Better Answer to Chronic Stress (PDF)
4 - Inner Pharmacy
Lesson Four: Introduction Video
Inner Pharmacy Video
Lession Four: Wrap Up Video
Inner Pharmacy Quiz
Eat to Balance Your Mind-Body Type (PDF)
An Integrative Healing Approach to Chronic Pain (PDF)
5 - Ayurvedic Daily Routines
Lesson Five: Introduction Video
Ayurvedic Daily Routines Video
Lession Five: Wrap Up Video
Ayurvedic Daily Routines Quiz
Daily Routines for the Doshas (link)
6 - Ayurveda and Meditation
Lesson Six: Introduction Video
Ayurveda and Meditation Video
Lesson Six Wrap Up Video
Ayurveda and Meditation Quiz
Breath Meditation with Soul Questions (PDF)
Meditation and Your Doshas (Link)
7 - Ayurveda and Pranayama
Lesson Seven: Introduction Video
Ayurveda and Pranayama Video
Lesson Seven Wrap Up Video
Ayurveda and Pranayama Quiz
Coherence Breathing Script (PDF)
Pranayama Handout (PDF)
8 - Vata Balancing Practice
Lesson Eight: Introduction Video
Vata Balancing Practice Video
Lesson Eight Wrap Up Video
Vata Balancing Practice Quiz
Exercise Tips for Vata (Link)
Grounding Yoga Practices (Link)
9 - Pitta Balancing Practice
Lesson Nine: Introduction Video
Pitta Balancing Practice Video
Lesson Nine Wrap Up Video
Pitta Balancing Practice Quiz
Exercise Tips for Pitta (Link)
Designing a Yoga Routine for Your Dosha (Link)
10 - Kapha Balancing Practice
Lesson Ten: Introduction Video
Kapha Balancing Practice Video
Lesson Ten Wrap Up Video
Kapha Balancing Practice Quiz
How to Create an Exercise Routine for Your Dosha (Link)
Kapha Balancing Practice for Good Digestion (Link)
Begin your journey to health and wellness today!
Learn at your own pace and enjoy access for six months from your date of purchase. 
Coastal Ayurvedic Therapies © 2023 | All Rights Reserved.