MELODY PODRAZA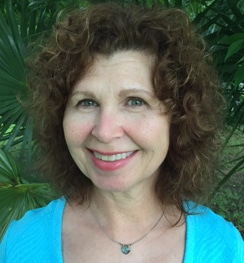 In the Fall of 2015, my husband and I moved from Richmond, VA to Surfside Beach to enjoy the surf, sun, and gentler winters with family and friends. I left a wonderful city in which I had raised a family, shared life with friends, became a licensed clinical social worker with a thriving private practice … and fell in love with Yoga.
In 2009 I went to my first yoga class to enhance my exercise routine and found that it is so much more, it was and is a healing soul-filled experience that strengthens my body and touches my heart.
Since then, I've been inspired to maintain a daily practice,to become a teacher and to share yoga's benefits with family,friends,students and clients. Five years after that first class, I received my RYT and am currently certified in Empath Yoga (a therapeutic Hatha yoga) and have received specialty training in Restorative Yoga, Trauma Sensitive Yoga and LifeForce Yoga. My recognition of the healing power of yoga contributed to leading me to become a Reiki II Practioner and I integrate energy work into my practice.
I've been blessed to have been taught by heart-centered teachers who helped me connect to Yoga's power to balance, heal and connect with the opportunities of the present moment. I believe that sharing Yoga is a gift for both the teacher and the student and I look forward to sharing practice with you.