MAURA UTLEY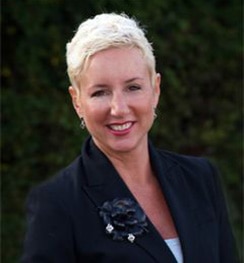 Maura is a certified fitness professional with over thirty years experience teaching a variety of western-style group fitness classes including Zumba®, Reebok Body Pump®, Step and aqua aerobics. Maura completed her RYT200 Yoga Alliance teacher training certification through Inlet Yoga in 2013, and through this process, found her passion. "I initially became interested in yoga as a way to prevent injuries, but through this ten month intensive I learned there was so much more to yoga than I realized and I completely fell in love with this practice. After many years of teaching step classes and aggressive weight lifting, I started experiencing issues with my back and knees.
Since a regular yoga practice helps realign one's musculoskeletal structure, I was able to correct my own postural misalignments and alleviate the pain I was experiencing. This physical transformation was just the beginning. Yoga's emphasis on controlled breathing strengthens the respiratory system and engages the parasympathetic nervous system to help reduce stress and tension throughout the body. What I wasn't prepared for was the metaphysical, personal and spiritual growth that happens simultaneously as one's practice deepens. Yoga totally changed my life – and my family's life – for the better.
What I found most inspiring was watching others' around me experiencing the same transformation regardless of age, wellness, affliction or physical ability. It was unlike anything I have ever experienced in a typical exercise class. I couldn't wait to learn this modality and share what I have learned (and experienced) with others."
In addition to Maura's experience teaching group fitness classes and yoga, she is the president of Everybody's Ayurveda – A Lifestyle candle and home décor collection based on the holistic healing philosophies of Ayurveda. The collection is designed to inspire health and wellness through the vehicle of every day products and consumables. "Whether I am working on a new collection for Everybody's Ayurveda, or creating a yoga sequence for an upcoming class, I feel so blessed to do what I love to do – inspire health and wellness so people can live a healthier, happy life." Along with meditation and massage, yoga is an integral part of living an Ayurvedic lifestyle. "My hope is to inspire the masses to learn more about yoga as a way to improve the quality of their lives."
Maura brings her innate creativity, teaching experience and genuine love and appreciation for health and wellness to every class she teaches. "I currently teach the Sunday morning Hatha class. Each week we take a different anatomical focus on a part of the body that needs strengthening, opening and healing. My goal is to not only explain how to do a pose, but to share why the posture is important. Having a deeper understanding of these benefits will keep practitioners motivated to continue cultivating their practice.
To quote Sri K. Pattabhi Jois, "Practice and all is coming". I am humbled by the tradition of yoga and feel so blessed to be a part of it."