Ayurveda Spring in hOMe Retreat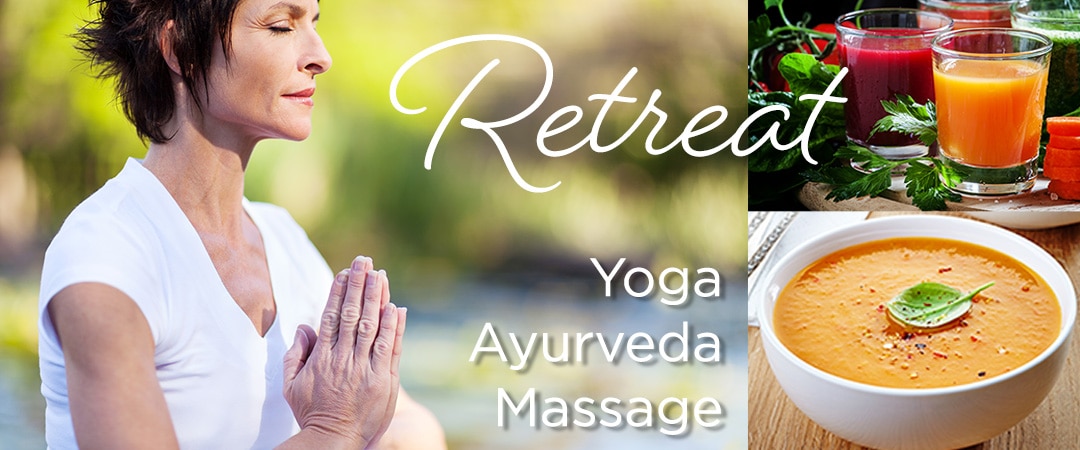 Ayurveda Spring in hOMe Retreat
Ayurveda is the sister to yoga and literally means the Science of Life. Join Maribeth for a spring detox that is perfect this time of the year to help clear our internal gardens and create the fertile soil to plant our spring intentions.
This year we are hosting our retreat in hOMe in the studio so that more of you can join us!
We're excited to welcome Leslie O'Neill, the Be Well Coach, to join us to talk about the many benefits of eating a plant based diet. We will be enjoying her juices and soups created just for this experience!
Maribeth will share her love of Ayurveda teaching how to recognize imbalances caused by seasonal changes and choices we made over the winter that may have a lingering effect on how we feel this spring. We will focus on how to incorporate lifestyle choices of movement, meditation, food and essential oils to detox the body, mind and spirit.
Your retreat experience includes:
3 days of food, juice, soup and Kitchari, the traditional Ayurveda detox food, detox teas and supplements
3 days of Ayurveda inspired, Dosha balancing yoga classes and meditations
3 group sessions discussing the benefits of a plant based diet, Ayurveda, detoxing and lifestyle choices.
1 massage with Danielle Jackson*
30 minute 1:1 Ayurveda consultation with Maribeth*
* Massage and Consult session times available the week before and the week after Retreat weekend
Details about the weekend:
Cost: $395
Dates: May 3 – 5, 2019
Weekend Hours:
Friday: 5:00 pm – 8:00 pm
Saturday: 12:30 pm – 5:00 pm
Sunday: 12:30 pm – 5:00 pm